DIRECTORY OF PUBLIC EARTH RELIGION RIGHTS CONTACTS
Sorted By State and then Zip Code
( 11/24/2013)
Most of the information here is several years old and may not be accurate. If a verification date is shown, that date is the last time that the information listed for the individual was confirmed. Contacts change over time. Please send corrections and additions by e-mail, snail mail or phone to:
Larry Cornett 2450 W. 6 St, Apt. Up S., Cleveland OH 44113 (216) 583-0007 lcornett@en.com
This information is posted here for the use by all Wiccan/Pagan/ Earth Religion practitioners who need help in fighting religious discrimination. These give freely of their time to help with this cause. They are unpaid volunteers, so please use their help wisely and carefully. We don't want to lose them.
Also, many organizations have contacts that are not public. Please contact Earth Religion Rights organizations listed at http://www.erlan.org/ERRO.htm and e-mail lists for the most recent information or if you are unable to contact people in your vicinity or need additional assistance. Also, consider the pertinent guidance at http://www.erlan.org/helplink.htm
A web version of a Call to Action that accompanies the directoy in snail mailings by the Sacred Earth Alliance is posted at http://www.erlan.org/SEAHomepage.htm. It includes a strategy for networking and organizing among Earth Religion Rights activists at a local and national level, along with referrals to pertinent resources.
---
Key to Organizations:
AMER	Alliance for Magical and Earth Religions
AREN	Alternative Religions Educational Network (formerly WADL)
AU	    Americans United for Separation of Church and State
CAW	    Church of All Worlds
CLA	    Committee of Legal Assistance (a legal resource of the Universal Federation of Pagans)
COG	    Covenant of the Goddess
CS      Circle Sanctuary
CUUPS	Covenant of Unitarian Universalist Pagans
DL	    Dendrite List
ERAA	Earth Religion Assistance Association
ERAL	Earth Religion Assistance List
ERLAN	Earth Religion Legal Assistance Network
FOI	    Fellowship of Isis
GR	     Gaia Rising
GWA	    Gay Wiccans of America
LLL	    Lady Liberty League	
MPN     Military Pagan Network 
OCRT	Ontario Consultants for Religious Tolerance
OFC     Our Freedom Coalition
OPC	    Ohio Pagan Confederation
PA      The Pagan Alliance
PACT	Pagan Alliance of Central Texas (no longer exists)
PATIENC	Pagan Alliance for Tolerance in Eastern North Carolina
PEN	    Pagan Educational Network
PILG	Public Interest Law Group
POWER	Protective Order of Witches and Earth Religions
PSAA    Pagan Society for Advanced Awareness 
PUC     Pagan Unity Campaignb
QPN	    Queer Pagan Network
RLLN	Religious Liberties Lawyers Network
SEA	    Sacred Earth Alliance
SOA	    Sisterhood of Avalon
TCP	    The CommonWealth Pagan
TWV	    The Witches' Voice
UU	    Unitarian Universalist
WARD	Witches Against Religious Discrimination (now closed-some contacts merging with AREN)
WLPA	Witches League for Public Awareness
WPEA	Wiccan Pagan Educational Association
WPN	    World Pagan Network
---


Key to Titles:
	A	Assistant
	B	Board Member
	C	Coordinator
	CJ	Chairperson
	CD	Chapter Director
	D	Director
	DP	Director of Public Relations
	E	Elder
	F	Founder
	HP	High Priest(ess)
	LA	Legal Archivist
	ND	National Director
	NCD	National Co-Director
	NMO	National Membership Officer
	M	Member
	N	National
	P	President
	REP	Represents an Organization to SEA
	R	Representative in State of residence
	S	Secretary
	SC	Secretary General
	SP	Sponsor
	SD	State Director 
	T	Treasurer
	VP	Vice President
---
ALABAMA
Laura Owens
PO Box 457
Fyffe, AL 35971
rowen@iamawitch.com
(Verified 11/14/04)

ALASKA
ARIZONA
ARKANSAS
Rev. Annie Nichols
Mountain Home, Arkansas 72653
dragonflyfalls@yahoo.com
Former Arkansas state director forWARD
Provides legal rights opinions by e-mail
HP for the Dragonfly Falls Coven. able to perform legal handfastings
(Verified 2/21/08)
CALIFORNIA
Lisa Morgenstern aka Ariadne Morningstar
PO Box 3065
Quartz Hill, CA 93586-0065
661-722-3887
lisa@fpcav.org
AV Pagan Pride Day Coordinator
http://paganpride.avpagans.org
Dragon's Weyr Circle, National Member, Covenant of the Goddess
http://dragonsweyrcircle.org
First Pantheistic Center, Antelope Valley
http://fpcav.org
(Verified 1/29/06)

The Pagan Alliance
5111 Telegraph Ave. #175
Berkeley, CA 94609
(877) 467-5527
Attn: Arlynne Camire
Executive Director
arlynne@thepaganalliance.org
http://thepaganalliance.org/ (Verified 6/3/07)
M. Macha NightMare, P & W
P.O.Box 150694
SanRafael, CA 94915-0694
(415) 454-4411
herself@machanightmare.com
Witch at Large, Reclaiming Tradition, ritualist, writer, Pagan organizer,
Cherry Hill [Pagan] Seminary, http://www.cherryhillseminary.org/
(Verified 10/10/08)
Sandy Brundage
San Jose CA
(408) 316-2224
tarthulhu@sbcglobal.net
(verified 7/10/05)

M. Alia Denny
3071 S. Dexter Way
Denver, CO 80222
303-680-1741
alia@fnorky.com
http://hearthstone.fnorky.com
Hearthstone Community Church, Inc.
(Verified 4/20/06)

Earth Spirit Pagans
Attn: Chris West
721 N. Hancock Av
Colorado Springs, CO 80903
info@earthspiritpagans.org
http://www.earthspiritpagans.org/
(verified 9/7/08)

CONNECTICUT
Carl Flagg
PO Box 261 East Windsor, CT 06088
Oakened@aol.com
Worked as WARD SD and in the
WARD Leagle writing policies
and bylaws (Verified 1/9/06)

DELAWARE
.

DISTRICT OF COLUMBIA

Bill Kilborn
PO Box 1893
Trenton, FL 32693
352-463-9318
http://www.journey1.org
bill@journey1.org
bill@journeyi.net
AREN:
http://www.aren.org
aren1@aren.org (Verified 9/6/08)

Roger Paraselsu Coleman
Church of Iron Oak, ATC
Box 060672
Palm Bay, FL 32906-0672
(321) 722-0291
Roger@ironoak.org
ERAL
Created a festival and a corporation to manage
it. We are currently starting the Mojo Maker's charity fund based on sales
of items made (Verified 9/11/08)

Assembly of Friends Church-ATC
Rev. falonMOON
2020 Magnolia Drive
Clearwater, Fl 33764
http://www.geocities.com/falonmoon/AOF.html
The Assembly of Friends is a Not for Profit
Organization (501)c3. As an open-air church we
welcomes ALL people who identify themselves as having
a "Spiritual Pathway", and who live on this earth with
a "harm none" attitude. (Verified 2/10/06)
Barbara Flanagan
615 Poinsettia Drive
Venice, FL 34285
(941)485-1275
CaerSile@yahoo.com
(Verified 7/26/05)
GEORGIA
Natural Religion Anti Defamation Group
Lady Gwen Boudicca
SOUTHEASTERN PAGAN ALLIANCE
P.O. Box 672125
Marietta, Georgia 30006-0036
gwerful69@hotmail.com http://www.dynionmwyn.net/sepa.html SEPA, ERAL
(Verifiied 9/13/08)
Lord Rhuddlwm Gawr
Association of Cymry Wicca, Inc and International Celtic Church of Dynion Mwyn, Inc.
P.O. Box 62125,
Marietta, GA 30006-0036
http://www.dynionmwyn.net/cymry.html
http://www.dynionmwyn.net/
rhuddlwm@hotmail.com
ERAL, CLA , SEPA
(Verifiied 9/13/08)
Kristen Padgett
3527 Hwy 136 e
Jasper, GA 30143
(678)502-5037
paganclan@hotmail.com
http://www.paganjusticeassociation.yolasite.com
(Verified 8/21/2010)
HAWAII
IDAHO

Elton Nesselrodt
2613 W. Camas
Boise ID 83705
208-342-0165
sylverwytch@yahoo.com (verified 7/8/07)
ILLINOIS
Rev. Kaye Berry
Peoria, Il 61602
Revkaye@templeofthephoenix.org
http://www.templeofthephoenix.org
President elect, Native American/Pagan/ecceltic. Teacher since 1978.
Public n' Government Education, Elder, Expert Witness, Activist, Pagan's in Need, Pagan's Food Bank, 1st Pagan TV Show in Illinois. (Verified 6/20/08)

INDIANA
David C. Sassman
PO Box 24072,
Indianapolis, IN 46224
(317) 641-0014
indywiz@yahoo.com
Wiccan Clergy,Circle Sanctuary Minister, Executive Director of the Pagan Education Network (PEN)
Unofficial Pagan Lobbyist for 1st Amendment Rights in the Indian State House
(verified 4/28/2011)
John Thrasher, Esq.
Attorney at Law, solo practice, Indianapolis, IN
Thalia Clan Eclectic Wiccan Initiate
e_pendragon@yahoo.com
(Verified 12/25/07)

IOWA
Jeva Singh-Anand
2712 Court Street
Sioux City, IA 51104
712 574-4923
jsingh@cableone.net
(Verified 6/29/05)


KANSAS
KENTUCKY
Theresa Pauline
Richmond KY 40475
(859)358-7345
theresa_pauline@mymail.eku.edu
(Verified 8/5/12)
J. Brent Austin
Lexington Building
201 West Short St., Suite 602
Lexington, KY 40507
(859) 259-1365
JBrentAustinLaw@hotmail.com
Attorney specializing in civil litigation - employment, civil rights, medical malpractice, products, environmental, some criminal
(Verified 2/18/09)
MAINE
MARYLAND

MASSACHUSETTS
Jerrie Hildebrand
jerrie@circlesanctuary.org
Assistant Director, Lady Liberty League;
M and Adm Team Our Freedom Coalition;
M CUUPS; M UU; M ERAL; Minister, Circle Sanctuary;
past coordinator, board member and/or officer
of a variety of Pagan organizations.
Location: NorthEastern MA (Verified 9/3/08)

Dennis Kirkpatrick
Current Outreach: MA
dmk@trinacrianrose.org
http://www.trinacrianrose.org/
POWER (Protective Order of Witches & Earth Religions), ERAL
(Verified 12/12/12)

MICHIGAN

MINNESOTA
MISSISSIPPI
MISSOURI

Wolf Mountain Retreat and Sanctuary
Springfield MO
Phone: 417-865-6902
cimerian@sbcglobal.net
http://portaloflight.org/
Within traveling distance of South West Missouri. provides legal marriages/handfastings, other Rites of Passage, Pagan Food Pantry, now a Missouri and Federal Non-Profit Organization/ with classes and Publishing "Seekers", books, etc. (Verified 9/4/04)
MONTANA
NEBRASKA
NEVADA

NEW HAMPSHIRE
NEW JERSEY
NEW MEXICO
NEW YORK
Phyllis Curott, Esq.
aradia@mindspring.com
Attorney
(Verified 9/10/08)

Lady Allyn
136 Prospect Avenue
Middletown, New York, 10940
(845)343-2372. ladyallyn17@yahoo.com
Paralegal, best contacted by phone.
(Verified 7/2/09)
C. Creek Kelsey, JD, MSL
98 Norford Lake Road
Thetford Center, VT 05075
802-649-2342 Fax 802-649-5171
cckelseyesq@yahoo.com
Attorney
Law in the Public Interest, LLC
(Verified 12/4/08)

NORTH CAROLINA
CERES-WNC
Coalition of Earth Religions for Education and Support
P.O. Box 122
Asheville NC 28801
828-279-3122
info@ceres-wnc.org
http://www.ceres-wnc.org
(Verified 1/23/09)
NORTH DAKOTA
OHIO
Larry Cornett
2450 W. 6 St, Apt UpS
Cleveland OH 44113
(216) 583-0007
lcornett@en.com
http://www.erlan.org/
Moderator ERAL, President ERLAN, provides information, networking and referrals. Has 21 Ohio Pagan-friendly attorney contacts and several elsewhere
(Verified 8/21/10)

Lisa Leonti
Any Witch Way
210 East Cuyahoga Falls Ave.
Akron OH 44310
(330)434-9263
Witchypoo9@yahoo.com
http://www.newitchway.ning.com
Advises incarcerated people and military about practicing their faith. Directs people to the proper agencies to relieve hardships.
(Verified 8/21/10)

Taliesin
PO Box 124
Mineral City OH 44656
radiantbrow@msn.com
Licensed clergy, disability rights, community networking
(Verified 4/30/07)
OKLAHOMA
Fr. Michael Wayne Adams
Padaman@aol.com
Former OK State Director PAL & P.A.C.T.
Can advise on general legal and school issues, assist networking with Pagans in local area for aid in legal matters.
(Verified 9/8/08)


OREGON

PENNSYLVANIA
Orren Whiddon
Four Quarters Farm, RD1 62C,
SilverMills Rd, Artemis PA 17211
Phone: 814-784-3075
megalith@4qf.org
ERAL (Verified 12/30/10)
RHODE ISLAND
SOUTH CAROLINA
Rev. Dr.D.J. Gainey
Greer, SC 29651
(864) 335-8565
(800) 253-7011
EmeraldSanctuary@Charter.net
www.angelfire.com/journal2/theemerald/index.html
Working relationship with ACLU & AREN,
Willing to help with networking. Member:
Fellowship of Isis, several Druidic
Coalitions, Order of the Eastern Star, etc.
(Verified 10/11/05)
Allen GreenBear
North Augusta, SC 29841
(706)495-5823
thegreenbear@hotmail.com
Has a couple of locally licensed attorney contacts
CUUPS member
(Verified 10/10/08)
SOUTH DAKOTA
TENNESSEE
TEXAS
Jeannette K. Waldie
3819 Barracuda Lane
La Porte, Texas 77571
Cell: 281-650-6934
jwaldie@ev1.net.
ERAL (Verified 11/10/04)

Michael and Jennifer Lousha
lousha1@airmail.net
Texas/Southwest. Provides advice on methods of dealing with religious discrimination at school
or the workplace. Has provided advice to prison ministries.
(Verified 11/18/06)

UTAH
VERMONT
Peter Dybing
National First Officer
Covenant of the Goddess
P.O. Bpx 2904
Frederiksted, VI 00841
340-626-6365
first@cog.org (Verified 12/13/10)
C. Creek Kelsey, Esq.
Law in the Public Interest, L3C*
98 Norford Lake Road
Thetford Center, VT 05075-9024
Phone/Fax 802-649-2342/5171
cckelseyesq@yahoo.com
cckelsey@VTConsumerAid.org
(Verified 11/24/13)

VIRGINIA
Rev. E. Rhiannon Hood
a/k/a Rev. Rhiannon DragonSinger
Norfolk, VA 23504
(757) 292-9085
RevRhiannon@cox.net
Area Bishop, Church of Seven Planes (NC/SC/WV/GA/AL/FL)
HPs and Founder Coven at High Reaches - Rochester NY
HPs and Founder Tidewater Spiritual Congregation - Portsmouth, VA
Pagan Liason USN Chaplain's Office
StateChairperson, Pagan Unity Campaign
Prison Ministry Available
(Verified 11/21/13)
WASHINGTON
Mary Katherine Plas, JD
Rainbow Family Law, PLLC
2952-A Limited Lane NW
Olympia WA 98502
(360) 464-3777 mkplas@gmail.com
A Pagan/Poly/LGBTQ Friendly Law Practice
Assisting with Adoption, Guardianship,
Family Law, Probate and Estate Planning
(Verified 4/14/08)
Rev Dr Mark Fearing
aka Elder Sage Silver RavenSpirit,
HP Temple of the Sacred Fire (TSF)
tsfofs@yahoo.com
http://www.tsfofs.webs.com
(verified 10/27/09)

WEST VIRGINIA
WISCONSIN
WYOMING
None listed, anyone interested?

INTERNATIONAL LISTINGS
CANADA
GERMANY
JAPAN
KOREA
UNITED KINGDOM
GROUP HEADQUARTERS IN THE UNITED STATES OF AMERICA
(for other contacts, see Directory by State)
Alternative Religions Educational Network (AREN), PO Box 821 Connersville, IN 47331
arenline@aren.org
http://aren.org.
Assembly of Friends Church-ATC
Rev. falonMOON
2020 Magnolia Drive
Clearwater, Fl 33764
http://www.geocities.com/falonmoon/AOF.html
The Assembly of Friends is a Not for Profit
Organization (501)c3. As an open-air church we
welcomes ALL people who identify themselves as having
a "Spiritual Pathway", and who live on this earth with
a "harm none" attitude. (verified 2/10/06)
Earth Religions Assistance List (ERAL) and Earth Religions Legal Assistance Network (ERLAN)
http://www.conjure.com/ERAL/eral.html
Lady Liberty League (LLL)
Circle Sanctuary
PO Box 9,
Barneveld, WI 53507 USA
circle@mhtc.net
608) 924-2216
FAX (608) 924-5961;
http://www.circlesanctuary.org/liberty
The Military Pagan Network
http://www.milpagan.org
Ontario Consultants on Religious Tolerance (OCRT) Box 27026, Frontenac PO, Kingston ON Canada K7M 8W5
ocrt_qu@cgo.wave.ca
Pagan Educational Network (PEN)
PO Box 24072
Indianapolis IN 46224.
[please send business-sized SASE for snail mail requests] Rev. David C. Sassman , PENExec. Dir.
(317) 641-0014
pagan@paganeducationalnetwork.org
http://www.paganeducationalnetwork.org
Public Interest Law Group (PILG)
Attn: C. Creek Kelsey, JD, MSL
Attorney-at-Law
P.O. Box 29
Thetford, VT 05074
cckelseyesq@yahoo.com
(Verified 2/15/06)

Reclaiming Tradition
P.O. Box 14404
SanFrancisco, CA 94114
reclaimg@reclaiming.org
http://www.reclaiming.org
Religious Liberties Lawyers Network (RLLN)
c/o Phyllis Curott
372 Central Park West, Suite 17K
New York, NY 10025
(212) 663-5642
aradia@mindspring.com
Sacred Earth Alliance
c/o Larry Cornett
2450 W. 6 St, Apt. Up S.
Cleveland OH 44113
(216) 583-0007
lcornett@en.com
http://www.erlan.org/SEAHomepage.htm
SpiritQuest, Florida Inc.
P.O. Box 10052
Largo FL 33773-0052
spiritquest@spiritquestflorida.com
http://www.spiritquestflorida.com/
SpiritQuest is a Non-Profit Organization designed to bring Education and Understanding of EarthBased and Alternative Spiritual Paths to the MainStream Community.
Verified 1/15/06
The Witches' Voice Inc (TWV)
http://www.witchvox.com/



DISCLAIMER
This directory compilation isbased on input from individuals, organizations, and publications. Neither those compiling the information, SEA, or anyone else associated with the effort can personally vouch for the validity, helpfulness or reliability of most people listed, nor do we have the resources to investigate claims of impropriety or ineffectiveness of persons or organization listed.
Use or don't use the information at your own risk.



---
COPYRIGHT NOTICE
The above list of Public Earth Religion Rights contacts is copyright by the Sacred Earth Alliance. Permission is granted to distribute it, or portions of it, verbally, electronically and in hardcopy only for Earth Religion Rights networking and action, providing these purposes are made clear.
Use of this list for spam, email bombing, or other aggravating purposes is explicitly forbidden. We reserve the right to protect our community by addressing abuses firmly.
---
GENERAL EARTH RELIGIONIST CONTACTS
For general contacts in one's area, see:
The Witches' Voice
http://www.witchvox.com

Earth Religion Organizations
http://www.conjure.com/COG/groups.html

CUUPS Chapters, linked from:
http://www.cuups.org
Festival Organizers (also lists festivals at which one could network)
http://www.lcorncalen.com/CALENDAR.htm and Witches Voice Links http://www.witchvox.com

Additional resources that can be used by Earth Religionists to locate others are appreciated. Please send such information to:
Larry Cornett
2450 W. 6 St, Apt. Up S.
Cleveland OH 44113
(216) 583-0007
lcornett@en.com

---
Please copy this Directory of Contacts and give to others who may receive requests for help from Earth Religionists facing religious discrimination (metaphysical merchants, publishers, teachers, leaders, etc.).
---
SACRED EARTH ALLIANCE
c/o --Larry Cornett
2450 W. 6 St, Apt. Up S.
Cleveland OH 44113
(216) 583-0007
lcornett@en.com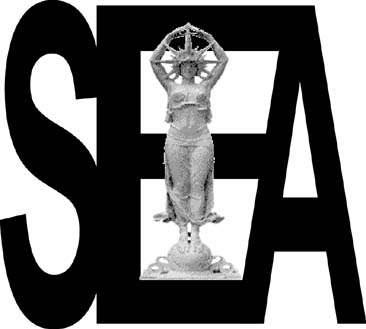 ---
RETURN TO EARTH RELIGIONS ASSISTANCE HOMEPAGE
http://www.conjure.com/ERAL/eral.html
RETURN TO SACRED EARTH ALLIANCE HOMEPAGE
http://members.aol.com/lcorncalen/SEAHomepage.htm
---